Home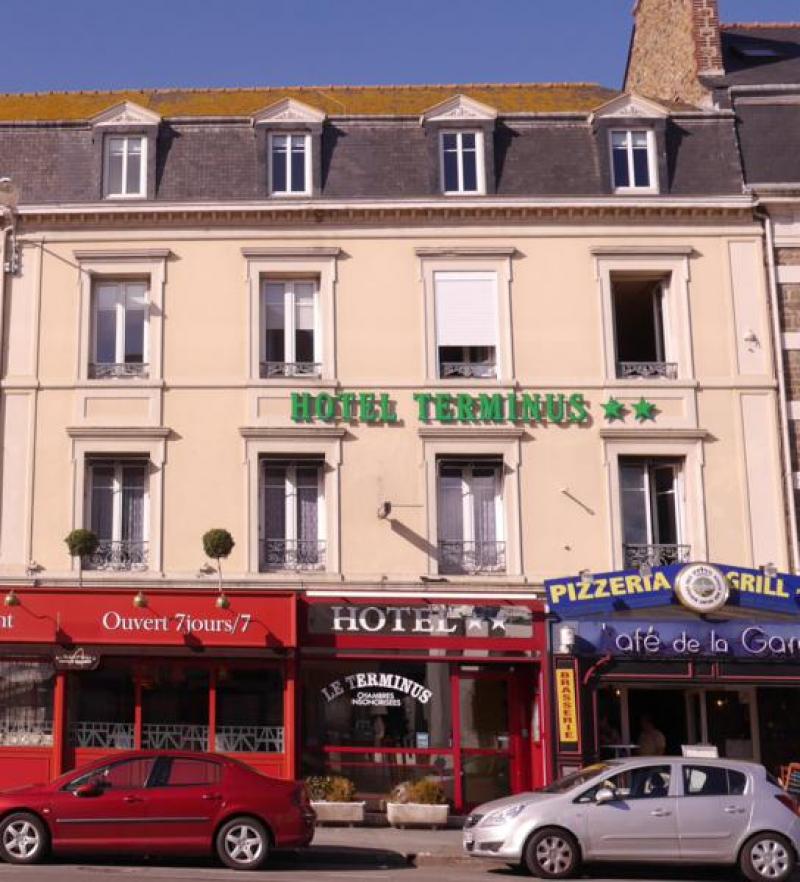 As its name suggests , Hotel Terminus
marks the end station of Saint- Malo.
Its strategic location makes it a point
convenient access to the walled city .​
About 300 m separate the establishment
multimodal center ( train station , bus station).
The hotel offers discreet charm and simple services (free wifi, breakfast buffet ... ) and 17 rooms, fitted with double glazing and shutters . At the crossroads of major boulevards, its location makes it a good spotted the business clientele and tourists stay in place . Nearby shops, restaurants and services are not lacking. The area is lively with the arrival of the Cultural center in 2014. Fifteen minutes of walking between you and the entrance to the St Malo old city and Palace of the Grand Large.
The Terminus Hotel welcomes you all year long in a family setting and offers many services so that you keep the best memories of your stay:

Room facilities : Telephone - TV - Free Wifi
Rooms: 17 (including 1 triple and 1 quadruple )
Welcome you with ease is our expertise.
During your stay in Saint Malo, you will have the leisure to discover the City:
City of Saint Malo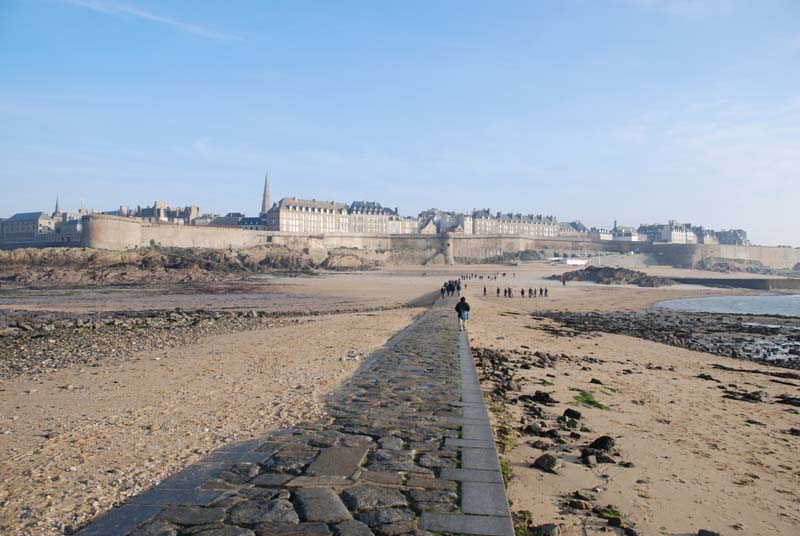 - Old Town: Corsair City
- Near the hotel, the beach of Le Sillon
- The train to visit the Intra- Muros streets
- The Fort National, Vauban fortress .
- The Thermes Marins spa
- The ferry terminal : departure for Jersey, Guernsey ...
- SNCF TVG train and bus
- Soon the cultural center of St Malo
Saint Malo is also great events throughout the year :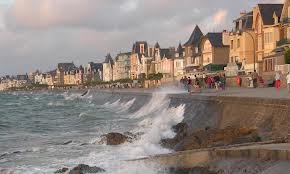 The Tides in St Malo - Large Tides, the largest in Europe
- The Route du Rhum
- Amazing Travelers
- Since 2009, Saint- Malo offers a new festival off Classic .
- The Falklands musical seasons
- Festival of Sacred Music
- Folklore of the World
- La Route du Rock festival held since 1991, edition summer and winter.
- Young artists from Saint -Malo : The Arts Forum