Home
> > > Route du Rhum 2014
Route du Rhum 2014
This year will be held the 10th edition of this race has become legendary! On this occasion all Saint Malo turns for more than a week and makes you live like islands: the sun, the fun and of course rum * will be on hand at the end of October for a departure from the race Sunday, November 2, 2014! The boats will be visible from October 24th!
Book your hotel now here!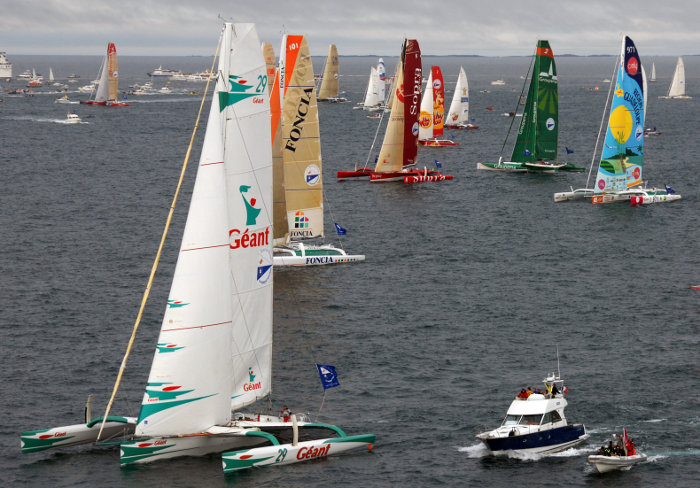 THE MAGIC OF RHUM
Sporting and maritime event, the Route du Rhum is also among the most popular events. Since its first edition , the magic of this transatlantic operates from Saint- Malo. Every four years , the old walled city opens wide the doors of the marine fantasy and launches to the public a great invitation : to escape and wonder at the absolute dream browsers loners, " will t - sea " dressed to play face to face with the ocean of rare intensity ...
Review windy freedom! As was intended by its designer Michel Etevenon , Route du Rhum always been great emphasis on diversity. Since 1978 , it brings together , on the same starting line and the same route, monohulls and multihulls , small ocean and giant sea horses . This new kind of transatlantic opens the paths of the Atlantic to sailboats of all kinds , and it reveals the fierce vitality of racing.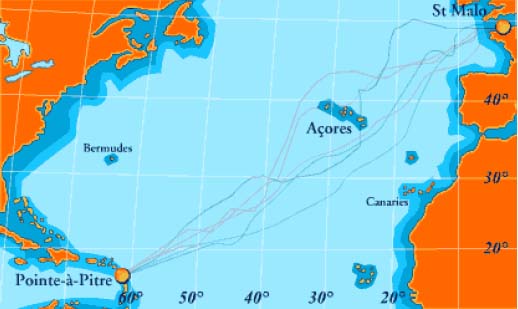 MAIN FIGURES AND FACES AMATEURS
Side skippers also the diversity and mix of genres are always placed between Saint- Malo and pointe- à-Pitre . Every four years , sailors from all backgrounds come together to enjoy and relax in the magic of Rhum. Transat welcomes the effect on the same starting line professional skippers and hobbyists. Time for a face to face with the ocean where the intensity of the race mixes the richness of human experience , it puts anonymous faces and large figures on the same footing. Something to write some of the most beautiful pages of racing.
GLOBAL IMAGES
The public is not allowed to deceive , always more to get carried away by the exploits of Mike Birch, the first hero of Rum, Florence Arthaud bride forever with the Atlantic, the Laurent Bourgnon doubled unmatched , or even Lionel Lemonchois who crossed the ocean in leaps and bounds . The magic of Rum is there in images that make the sea around the world and have not finished all the heads drunk earth ...
Meanwhile late October 2014 , we propose to review the highlights of the 2010 Route du Rhum :

Retour sur les plus belles images de la Route... par Sailingnews
*l'abus d'alcool est dangereux pour la santé, à consommer avec modération.